Recent Posts
1
« Last post by Harls on Yesterday at 06:49:27 AM »

2
« Last post by BobSchlotkin on October 16, 2021, 06:58:46 AM »
That's amazing!
Wish I had the talent to do anything like that.

Unfortunately, I'm mechanically declined!

3
« Last post by Ricin on October 16, 2021, 12:27:06 AM »
Last Volume that was out was volume 17.

I think he paused work on the Novels for OVA 5. I would not be suprised if he goes back to work in 2022.
4
« Last post by Ryo-Okay on October 15, 2021, 04:11:31 PM »
Saw this on twitter and thought it was worth sharing.
https://twitter.com/gasyaneko/status/1448948942696116234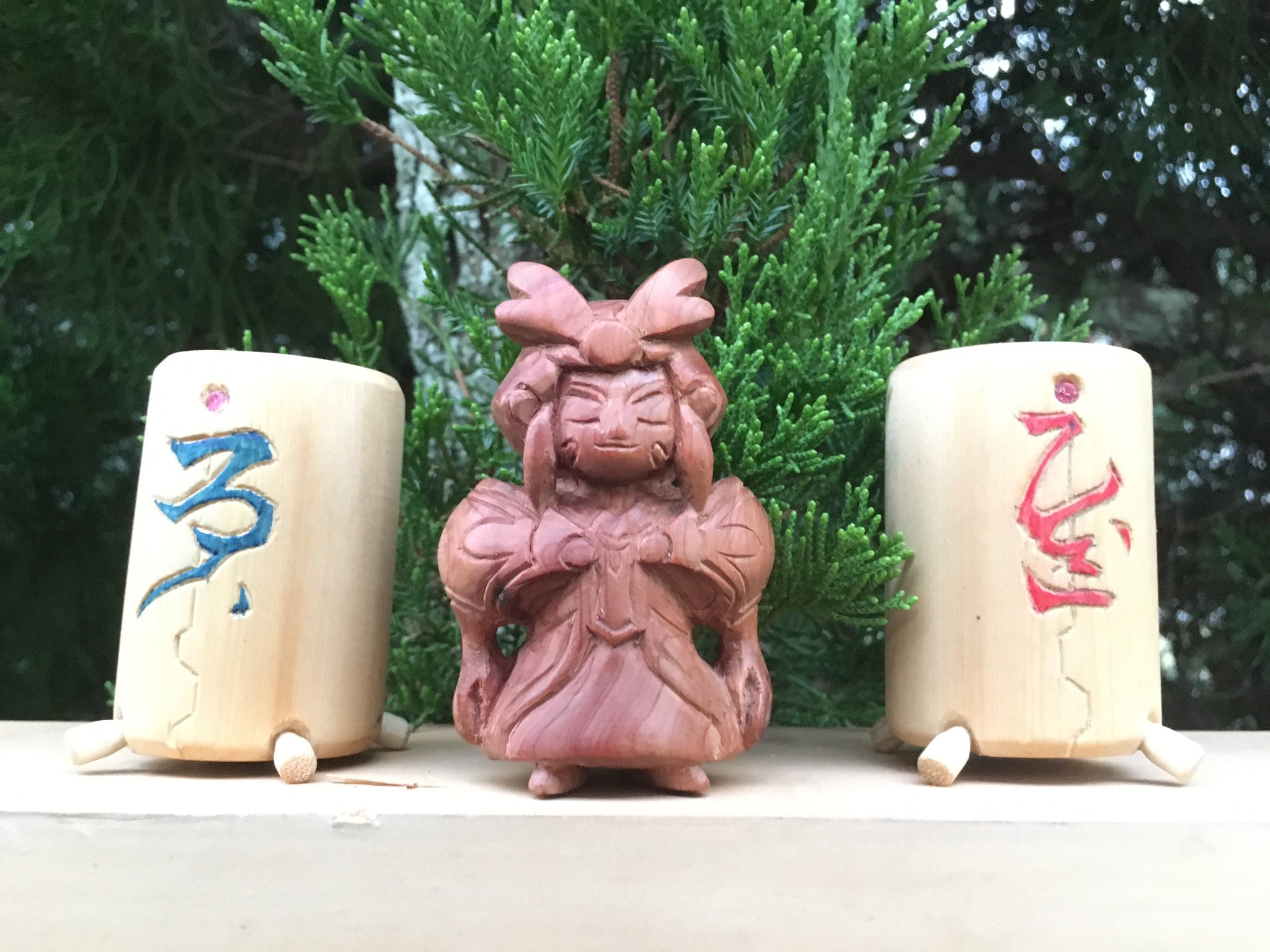 5
« Last post by Dr.Soviet on October 14, 2021, 10:11:08 AM »
I think it was promotional different shops had other pieces posted to the front of the store
6
« Last post by Dreamr on October 14, 2021, 02:54:32 AM »
I saw that. Man, that is a beautiful piece of work. Its a one-of-a-kind original piece made by Masaki Kajishima. I certainly would have bid on it if I had known about it back then.
edit: holy crap I found one of Sasami on
tumbler
. Might have to scroll a little bit. But it's clearly related. I wonder if he did a whole set, maybe as promotional work?
7
So the OVAs for Dai-5 Ki have already ended but we're still nowhere near being able to see a glimpse of GXP's last volume. I wonder if it'll ever come out.
8
« Last post by WaitoKon on October 08, 2021, 12:36:28 PM »
It is nice that some map services translate the local place names, at least to some phonetic approximate. I always grinned seeing Mount Yosho-don and the shrine on Kamidake Road / Lane?
9
« Last post by Dreamr on October 08, 2021, 02:23:10 AM »
https://www.uselesstenchi.org/Forum/index.php?topic=1562.msg51356#msg51356
Souja is named after the town/area of Souja. It's all over the map. So is Minami. And yes, Mihoshi is an alternate pronunciation of Bisei.
Hitoshi Okuda continued this trend with several of his characters, such as Yakage and Ibara being named after smaller cities in Okayama. Makibi is there. Hakubi references the main East-West Train line through Okayama and Kurashiki-cho. Funaho is the city on the west bank of the Takahashi river. And I found
Kiyone
nestled between Souja and Kurashiki. Bizen is the next city north-east along the coast. And Minagi is a town or two up along the Takahashi river.
Seriously, one only has to open google maps to see all this.
10
« Last post by Dreamr on October 05, 2021, 04:05:13 AM »
Someone dropped a one-of-a-kind custom color drawing of Ryoko by Mr K on a Japanese auction site about five or six years ago. iirc it went for a couple thousand dollars. It was definitely well into 6 digits (yen).